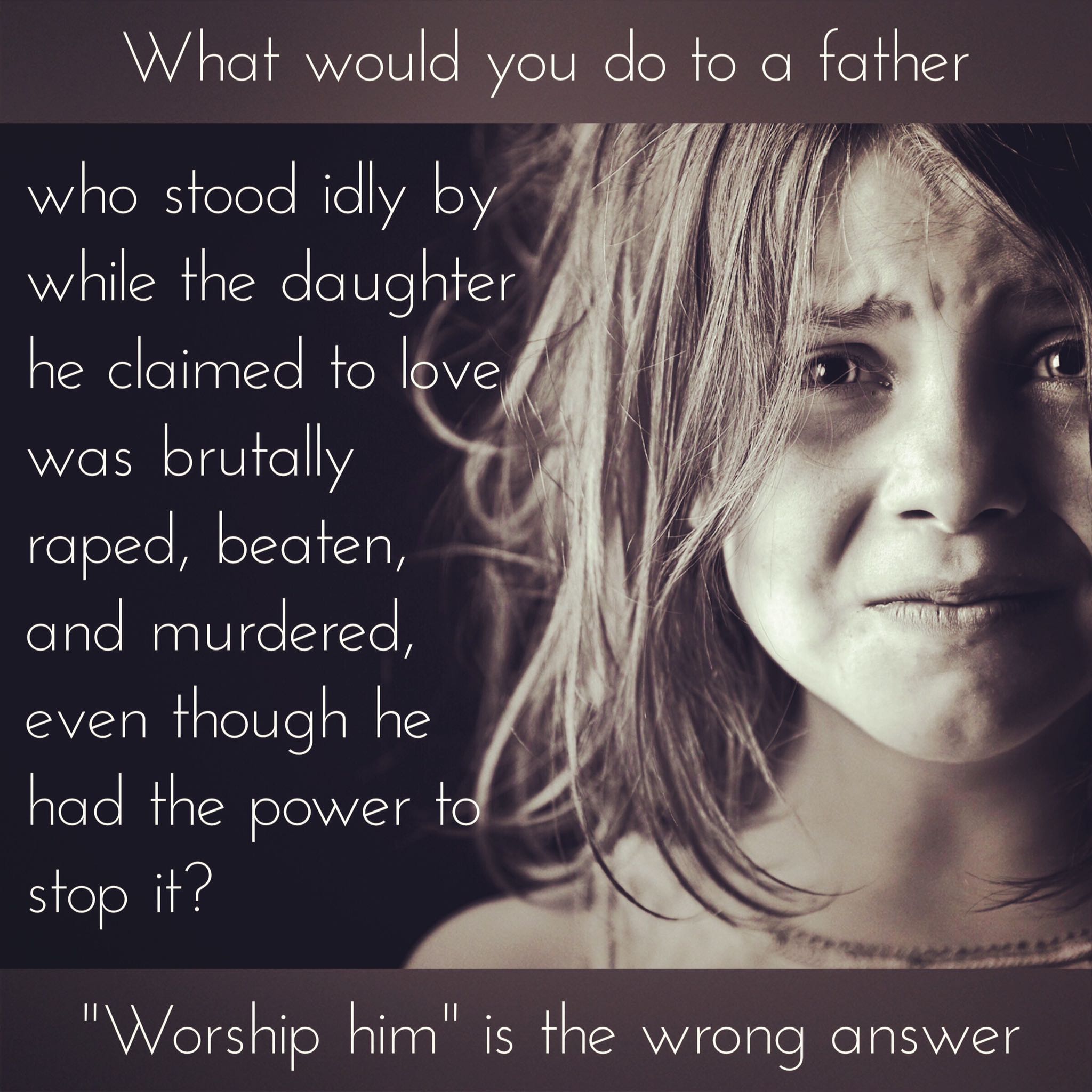 QUOTE:
"Is God willing to prevent evil, but not able?
Then he is not omnipotent.
Is he able, but not willing?
Then he is malevolent.
Is he both able and willing?
Then whence cometh evil?
Is he neither able nor willing?
Then why call him God?"
-Epicurus.
COMMENTARY: If your loving god really did exist, there's no way in hell I would ever worship him. But what do I know? I'm just another apostate.